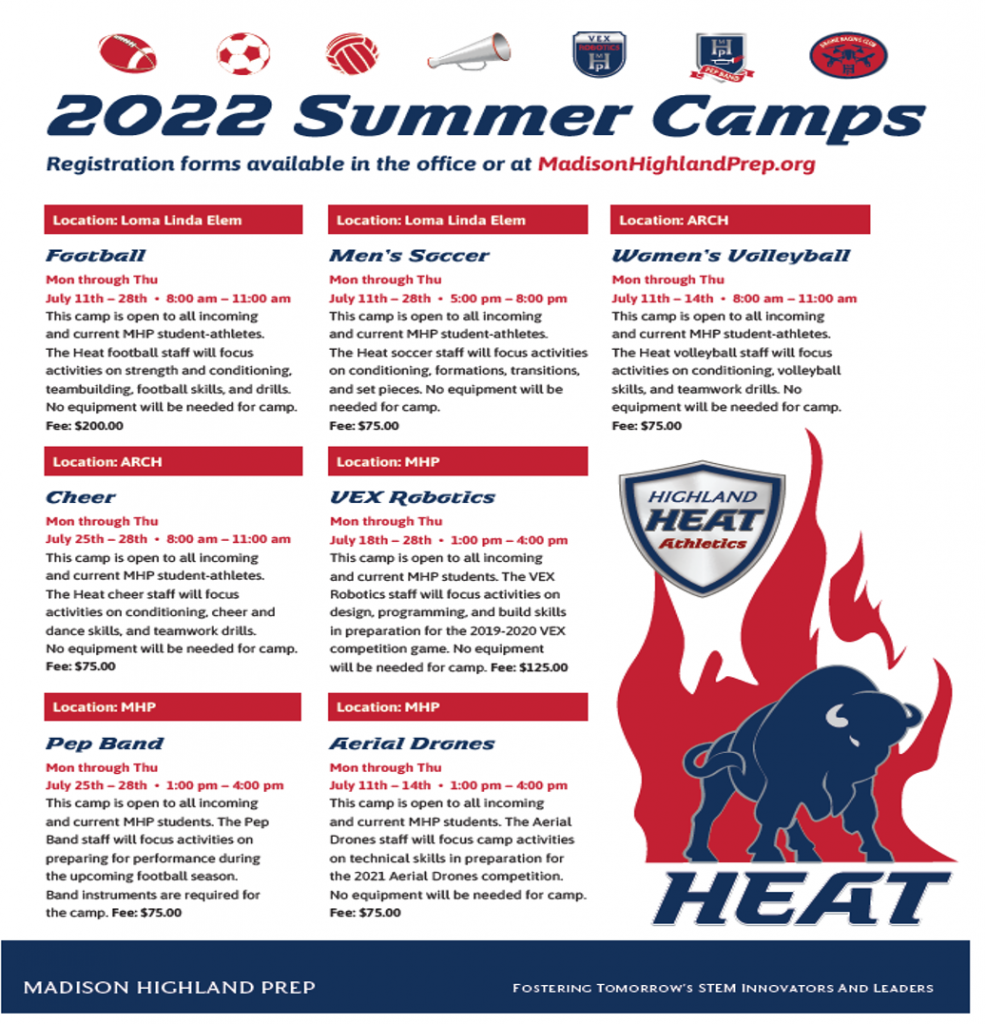 Madison Highland Prep is offering the following camps for this Summer. All Registration links are below.
Summer Camp Registration Information:
Registration for summer camps must occur prior to camp start date.
Summer camp registration must be completed at the MHP office.
Summer camp registrations will not be accepted at the camp locations.
The registration form links for MHP summer camps are above. Please complete and return by email (kfailla@madisonhighlandprep.org)or to the school office. Camp space is limited.